Feb 27 2020
COMPLETION OF THE 'VIHARA' MONKS UTILITY BUILDING AT THE CITTAVIVEKA BUDDHIST MONASTERY, CHITHURST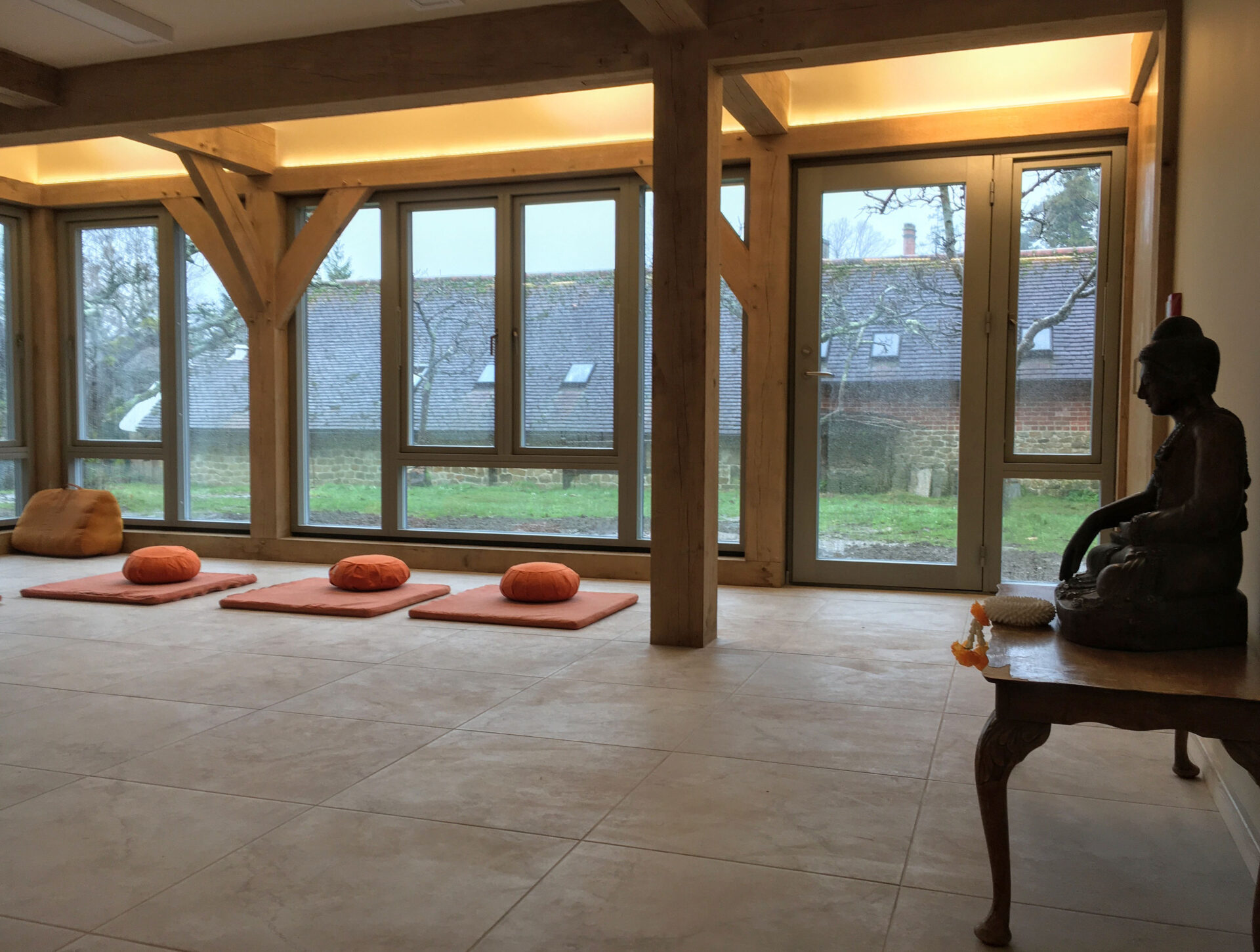 TIMELINE
June 2017: Noel Wright Architects start design work on this project
December 2017: The project receives planning consent from the South Downs National Park.
September 2018: Our client, the monastery, confirms fund raising is sufficiently well advanced to proceed and we commence with the development of the scheme in terms of detailed drawings and construction information.
May 2019: Work on site started with building contractor Flint Construction, who won the contract to construct the building through a competitive tender process.
7 Feb 2020 : Works completed on programme and the building handed over for clients occupation.
The south gable of the building with terrace area.
In this picture the sliding shutters to the first floor 'refuge' room are drawn closed.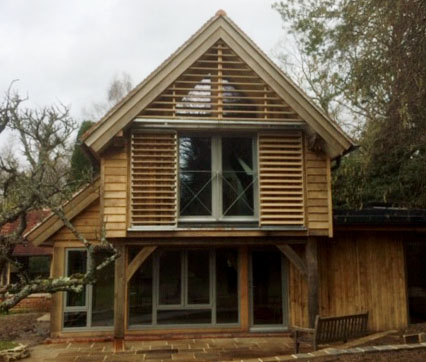 With the shutters drawn open revealing balcony style doors.
The shutter blades adjust in angle so as to control shading and ambience in the room.
Inside the first floor 'refuge' room.
The northern gable end, illustrating how the building is situated adjacent to existing buildings.
The flat roofed side wing contains the ablutions facilities, top lit by rooflights (unseen in the flat roof).
Much of the stone was reused from a previous building on the site.
Inside the ablutions side wing.
Staircase and landing area.
The project has an emphasis on natural finishes such as the pine panelling and oak frame seen here.