Oak Frame New Eco-house
Carefully set in a village conservation area, with views of the countryside beyond, this house was designed to have high environmental qualities and has been an opportunity to explore  using hemp-lime (Hemcrete) wall construction.  Energy sources are primarily biomass and solar. Materials were specifically selected for durability and longevity, as well as their contribution to healthy living and wellbeing.
The house is organised to provide ample south facing glazing to achieve solar gain benefits in winter. The structure utilises an oak frame, exposed internally and arranged as a repetitive series of bays. A central bay provides a double height open gallery area with staircase rising around the central chimney. The oak frame together with excellent natural light brings great character to the interior.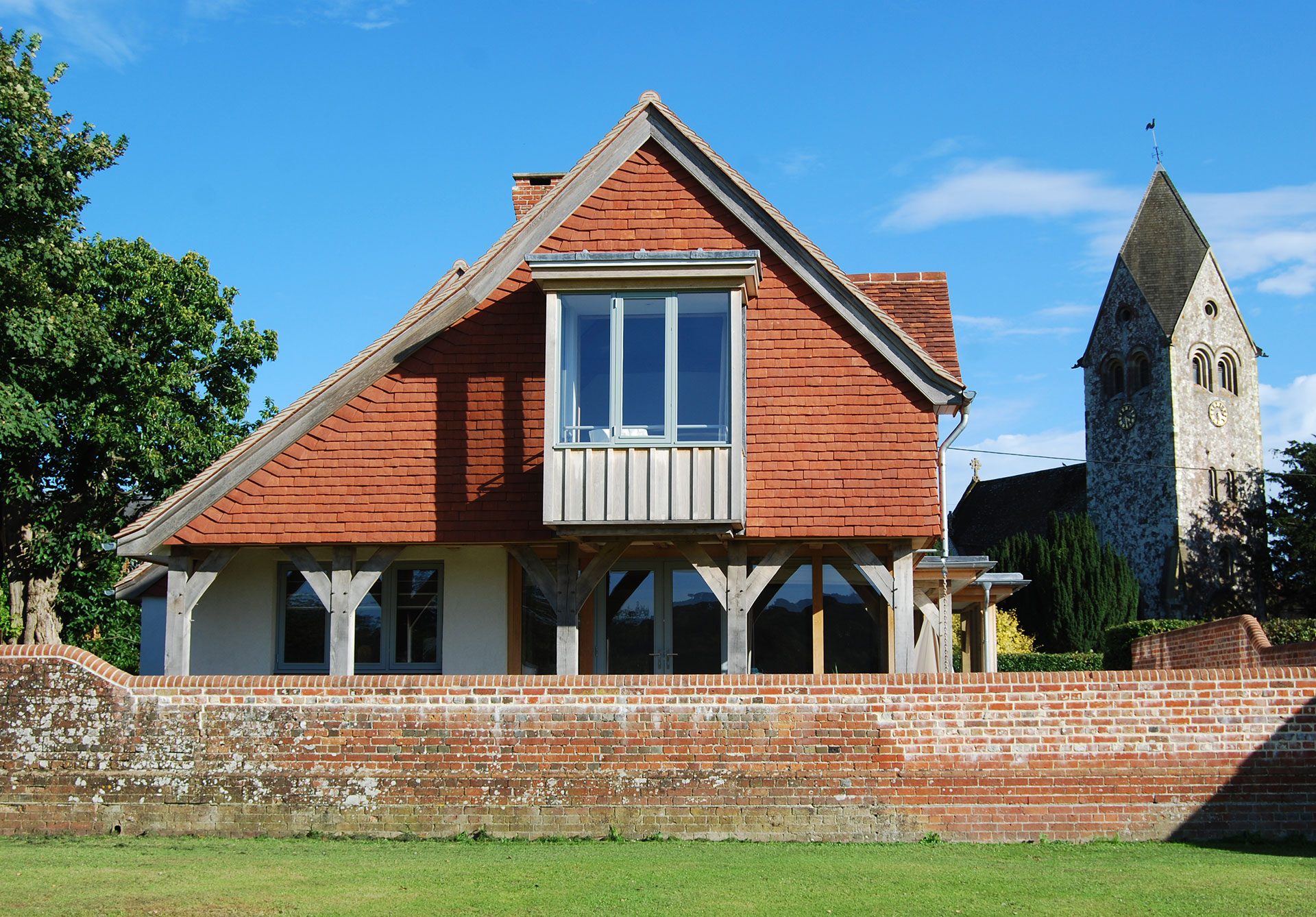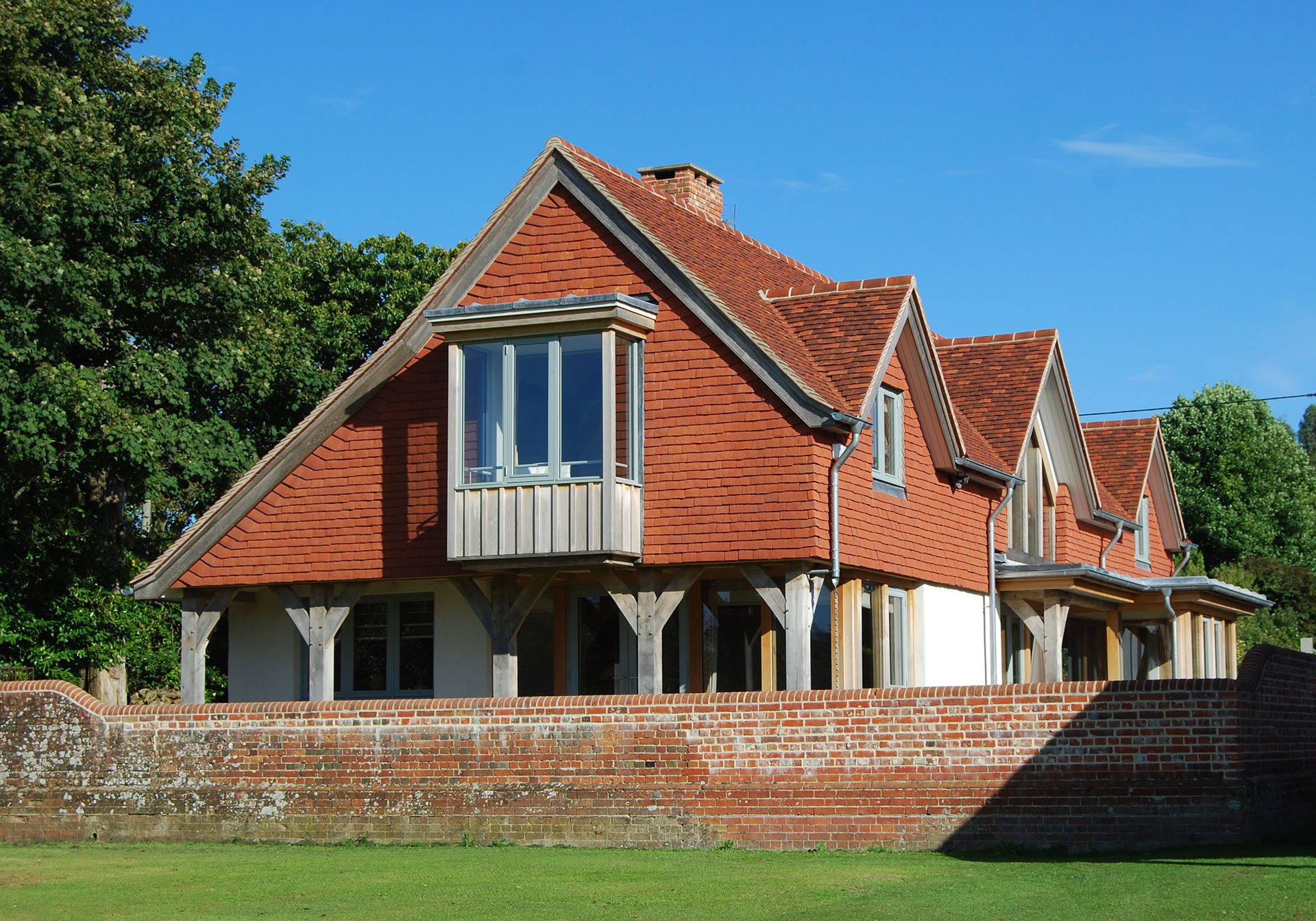 Photo credit: Adam Coupe