London Terrace House Extension
The clients' family home for decades, this typical terraced house plays host to numerous gatherings of friends and relatives, but was in an unimproved state and in need of attention. Now, an extension has opened up the ground floor, capitalizing on natural light to create a flexible, well-used living space. This entailed a complete overhaul of the existing rear wing of the house, including bathrooms, and a new side return extension which infilled up to the party wall line with the adjoining house.
The essential characteristics of the design derive from creating an intermediate floor level between the kitchen and the rear reception room to link these parts of the ground floor in an open plan manner. The part glazed roof fulfils a desire to maintain or better the natural lighting and ventilation available to those existing rooms, as well as the new room.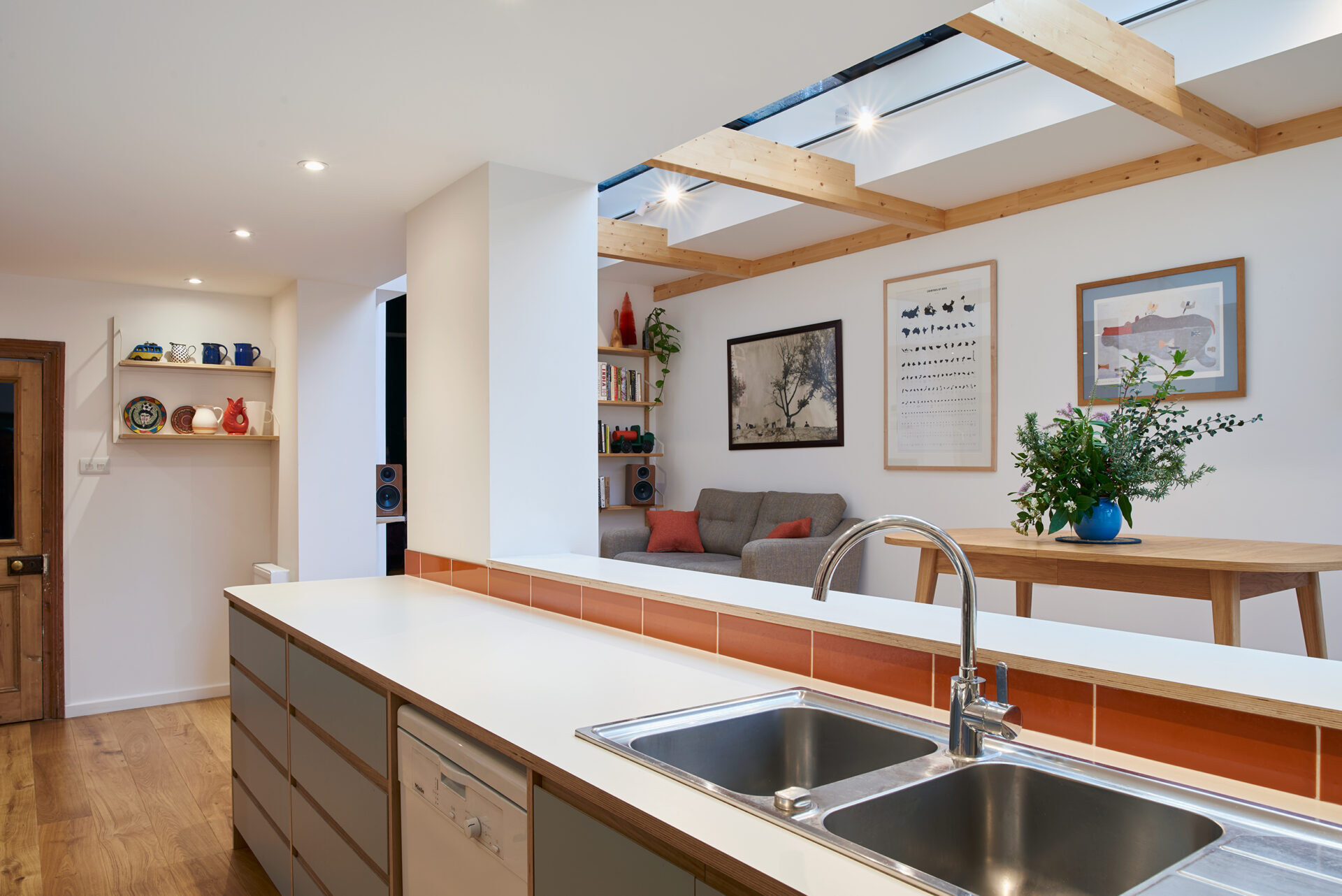 This linking of rooms takes inspiration from the rather ad-hoc 'sun space' that has been demolished to make way for the new extension. Broad steps afford a place to sit and linger between kitchen and social or play spaces.
The roof is carried on laminated timber beams which span across the entire space.
Noel Wright Architects were responsible for:
Design and obtaining planning consent
Party wall matters and agreeing preliminary enabling works in conjunction with the neighbouring property
Working drawings and regulatory consents
Builder selection
Site inspections